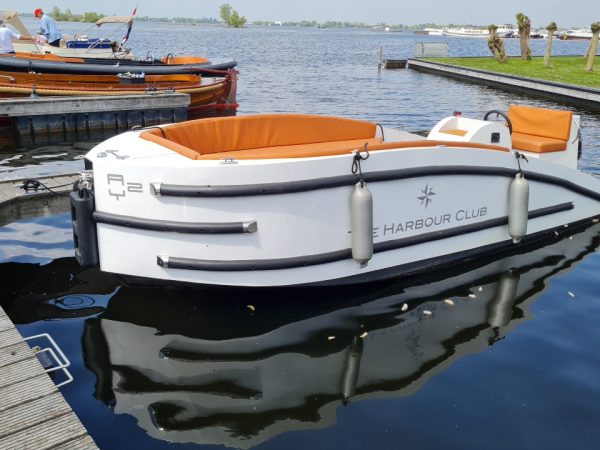 AY-550 is the smallest of Amsterdam Yachts luxury boats and is made for those who wish to enjoy a boat trip without skipper or just between you. 
Up to 8 people
Luxury open boat
No captain required
Sofa seat
The A-Sloep 770 is Amsterdam Yachts medium-sized boat. With its large space capacity, the boat can accommodate up to 12 people and is ideal for spending quality time with family and friends.
Up to 12 people
Luxury open or closen boat
No captain required
Sofa seats
The Barkas 900 is the largest boat in the amsterdam Yachts range. With this large capacity you can accomodate up to 12 people or you can also make a few people and DJ if you want to make a special event.
Up to 12 people
Luxury open boat
Need a skipper
Cushion set